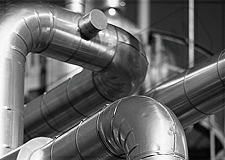 Vietnam casting


ITECCO Limited Company was granted registration certificates of business by Department of Ha Noi Planning and Investment on November 17th 2009 (the first time). The company specializes in trading fields.
ITECCO is short of INDUSTRY TECHNOLOGY COMPANY.
At the beginning of the establishment, ITECCO desires to bring up products with high-tech equipment of Japan, Britain, Germany for the Viet Nam industry in general and Vietnam's mechanical manufacturing industry in particular. With that idea, ITECCO has access and understanding about the demands of many large companies in Vietnam's Mechanical Industry such as : Lilama Corporations, Narime Mechanical Researching Institutes, Mie, Someco, Hesco, Agrimeco, etc and many of the other member units. Finally, ITECCO has provided the sliding material products of SANKYO OILLESS, DEVA, TENMAT, packaging machines for projects and buildings which Vietnam's mechanical enterprises is implementing, especially projects of hydropower and thermal power.
In process of researching the demands of mechanical companies and Vietnam foundry. ITECCO realized that Vietnam's mechanical manufacturing industry is very weak and inferior with the type of obsolete machines and equipment, lack of investment for infrustructure. But Viet Nam's mechanical industry has a team of highly skilled workers, employees have the knowledge and experiences in mechanical sector. Particularly, they have passion with mechanical job which they would take it as profession in their career. All of them with the final wish is to develop mechanical industry, Vietnam casting and national development. This is a difficult problem which the leaders of Vietnam's mechanical manufacturing industry are also very headache, At present, mainly based on investment and incentives of the Government if we continue to do that, Vietnam's mechanical industry can not grow and reach the difficult markets like EU, G7.
As a citizen of Vietnam with a desire to grow country on more richly and strongly, ITECCO's leadership realized that the initial desire of company will never complete if Vietnam's mechanical manufacturing industry does not develop. Questions posed that would like to develop the mechanical industry have to develop the metallurgical industry, active in embryonic sources, especially for casting embryo. At the present, most of Vietnam's companies depend on foreign companies. Now, metallurgical industry is very weak due to the investment in high-tech equipment and development plans is unclear. But with the casting products require technical qualification is not high with sand mold and lost foam casting technology, the vietnam's enterprises includes ITECCO will still meet the requirements. ITECCO builds strategy to develop the metallurgical industry, the foundry sector find partners and export products like that.

With the mission, strategies and clear plans plus with our youthfulness, ITECCO would like to contribute our effort to develop Vietnam's foundry sector, thereby developing mechanical and industry sector, national development on more and more sustainable.
Coming to ITECCO, customers will feel satisfied with the products at reasonable price, high quality and the fastest delivery time for customers.
Sincerely!